2006 Best of / New Zealand Post Reward Points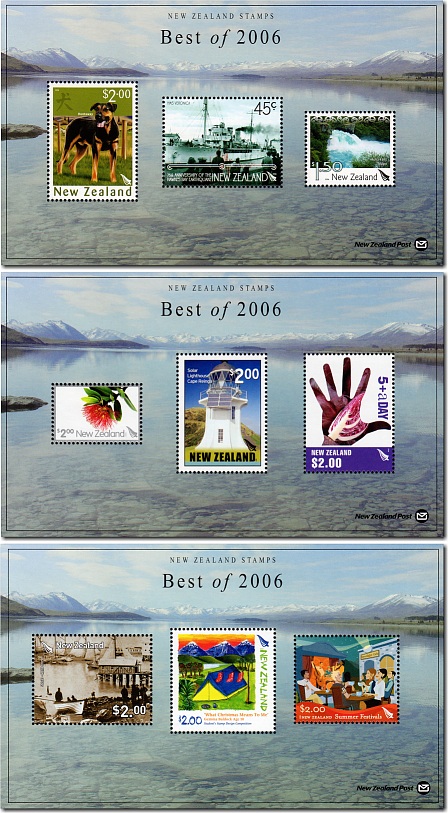 Each year New Zealand Post produces a limited number of miniature sheets, imperforate sheets of stamps and such as a reward for direct customers. These items can only be purchased from bonus Points accumulated from purchases in the year. None of the items here are available for general sale.

As there are so few produced, the items are quite hard to come by.
The resolution of the above image has been reduced to improve page load times on our web site. The original high resolution image is included in our Catalogue of New Zealand Stamps on CD-ROM or USB Flash Drive. If you have any questions or comments please contact us - we'd love to hear from you.
This page was last updated on 20 Jul 2019
All content and images copyright © 2008 - 2019 StampsNZ