1993 Blue Round Kiwi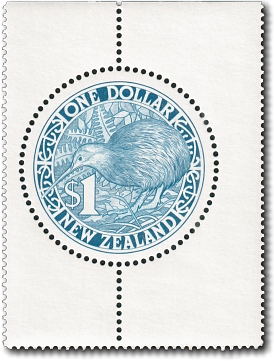 Cat.
Mint Unhinged
Fine Used
$1
Blue Round Kiwi
368a
$2.05
$2.05
First Day Cover - 9 June 1993
368b
$4.50
... $1 (368a)
The one dollar stamp features a Kiwi in it's natural environment recess printed in blue. The Maori motif around the border represents the flower of the Kowhai tree - which symbolises the continuous cycle of life.

This stamp was issued in sheets of 24 stamps.
If you have any questions or comments please contact us - we'd love to hear from you.
This page was last updated on 23 Oct 2021
All content and images copyright © 2008 - 2021 StampsNZ