2000 Spirits and Guardians / Year Of The Dragon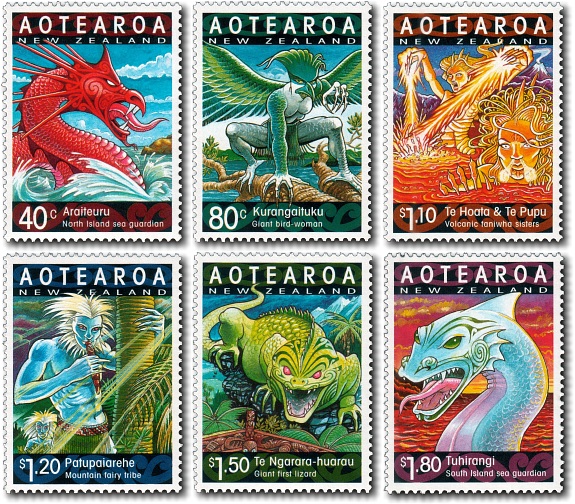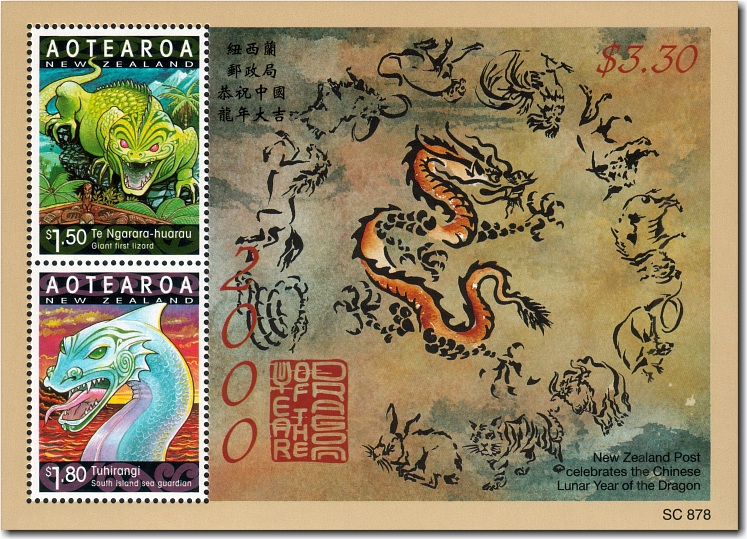 A miniature sheet was issued to commemorate 2000 as the Chinese Lunar Year of the Dragon. A numbered limited edition (2000 copies) imperforate miniature sheet was included in the Collectors Pack.
If you have any questions or comments please contact us - we'd love to hear from you.
This page was last updated on 26 Oct 2021
All content and images copyright © 2008 - 2021 StampsNZ