2005 Pacific Explorer World Stamp Expo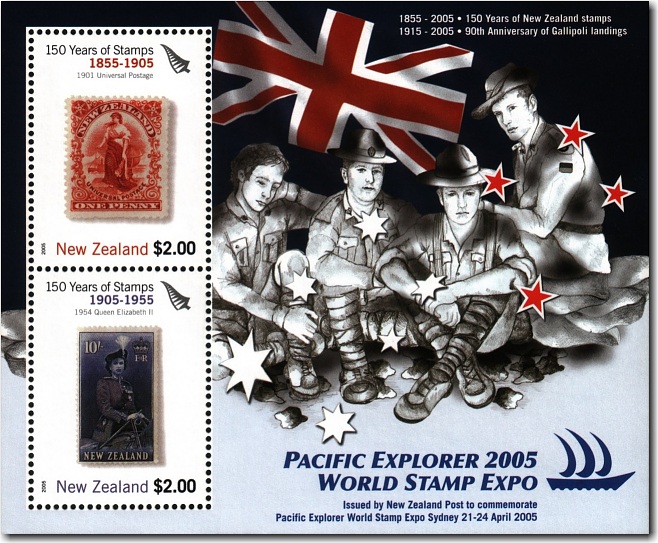 The 2005 Pacific Explorer Expo was hosted in Sydney, Australia with the Pacific theme of the exhibition reflected in exhibits and participants. The miniature sheet issued for this event commemorated 150 years of pre-paid postage in New Zealand and the 90th anniversary of the ANZAC forces landing at Gallipoli. The ANZAC image was taken from a coin issue in that year.
If you have any questions or comments please contact us - we'd love to hear from you.
Wishing you a Merry Christmas and a Happy and Prosperous New Year
This page was last updated on 09 Dec 2023
All content and images copyright © 2008 - 2023 StampsNZ