2010 Regional Postage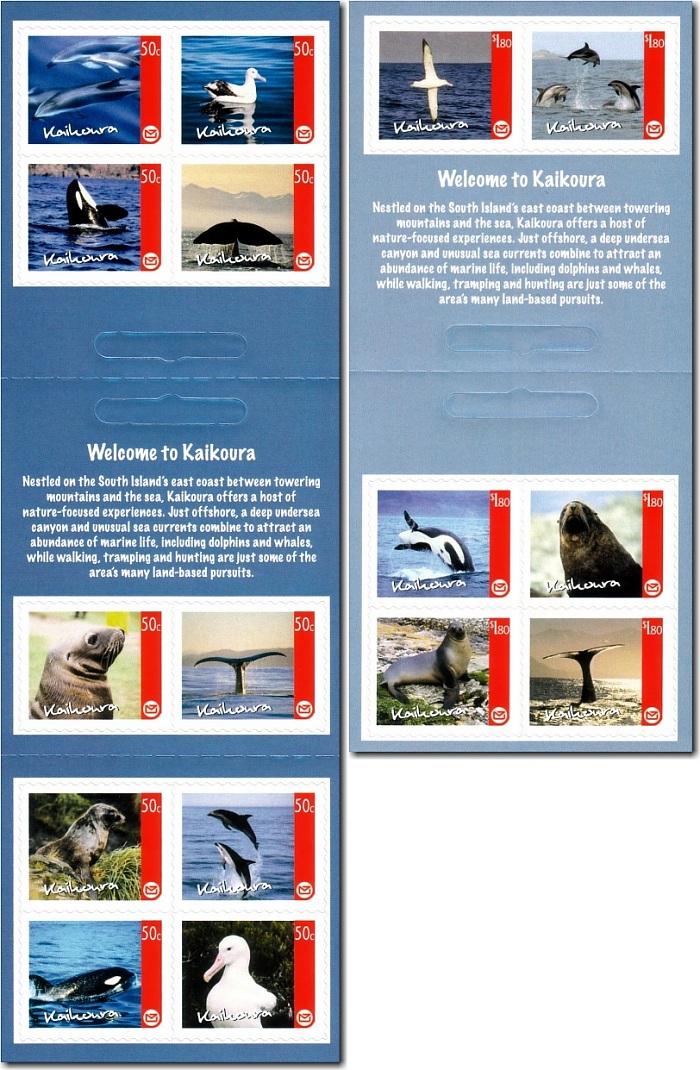 Cat.
Mint Unhinged
Fine Used
$5
Kaikoura - Booklet of ten 50 cent Stamps
688a
$18.00
$10.80
Kaikoura - Booklet of six $1.80 Stamps
688b
$38.90
$6
Te Papa - Booklet of ten 60 cent Stamps
688c
$10.80
At the request of Post Shops in tourist destinations around New Zealand, New Zealand Post tested the popularity of regional booklets of stamps with this issue of two booklets for Kaikoura.

The booklets of self adhesive stamps in the style of Custom Advertising Labels are also similar in their lack of issue date or duration of issue.





New Zealand Post's intention was to issue further Regional Postage booklets if the first issue proved popular and in December 2010 they issued a booklet of ten 60 cent stamps promoting the Museum of New Zealand - Te Papa Tongarewa.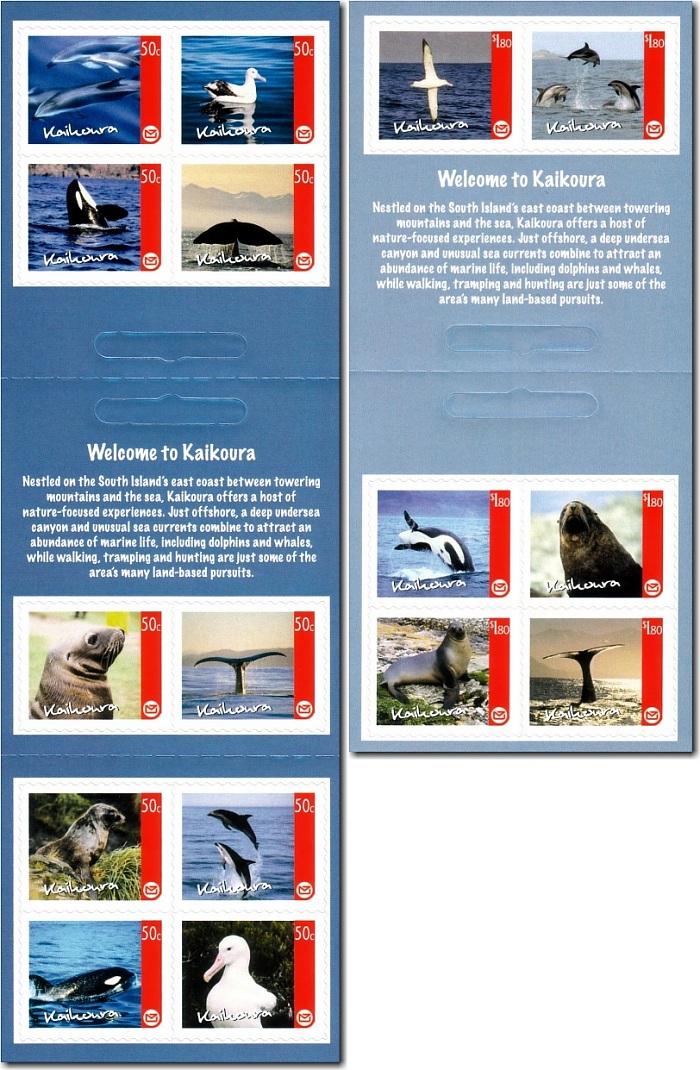 Bibliography
New Zealand Customised Advertising Labels (CALs) 2004 - 2010
If you have any questions or comments please contact us - we'd love to hear from you.
Wishing you a Merry Christmas and a Happy and Prosperous New Year
This page was last updated on 07 Dec 2023
All content and images copyright © 2008 - 2023 StampsNZ