1956 Health

After a design competition failed to produce a suitable stamp image for the 1956 Health issue, a photograph from The Auckland Weekly News by J F Louden of his grandchildren Graeme and Peter Wilson playing in an orchard in 1946 was chosen for the stamps. The design was changed to set the scene in a garden.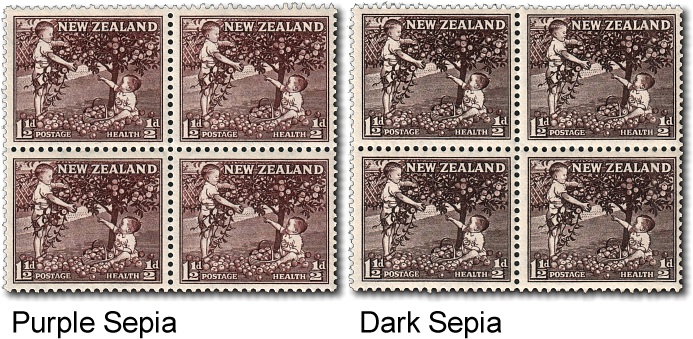 Two easily distinguished shades of the 1½d stamp exist with the dark sepia brown variety considerably rarer.
If you have any questions or comments please contact us - we'd love to hear from you.
This page was last updated on 04 Mar 2021
All content and images copyright © 2008 - 2021 StampsNZ