1964 Road Safety Campaign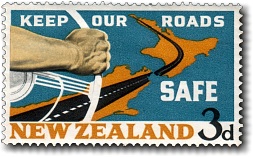 This stamp was issued on the 1st of May 1964 to support National Accident Free Day as part of the National Road and Safety Campaign.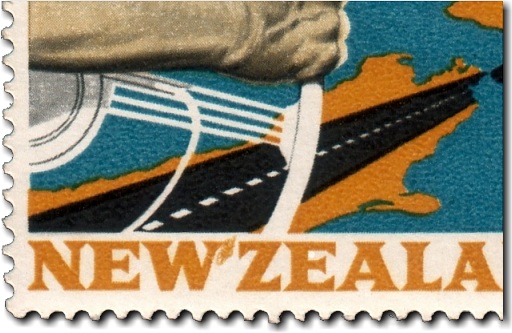 A notable flaw exists in one stamp on each sheet (row 3, column 2) where an apparent apostrophe is printed between NEW and ZEALAND.
If you have any questions or comments please contact us - we'd love to hear from you.
This page was last updated on 21 Oct 2021
All content and images copyright © 2008 - 2021 StampsNZ