1992 Antarctic Seals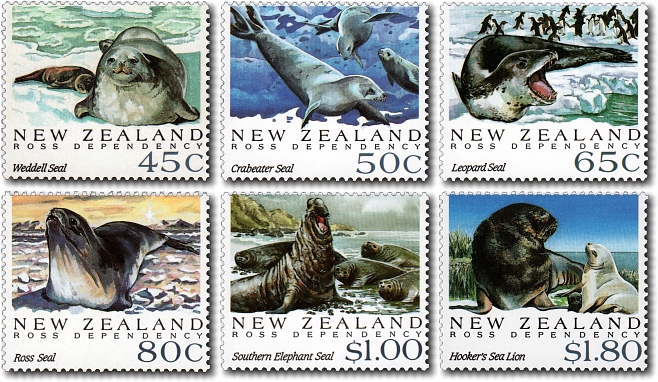 Although inscribed Ross Dependency, these stamps were available and sold throughout New Zealand. They were not issued as stamps for use on postage from Ross Dependency.
Bibliography
The Postage Stamps of New Zealand Volume VIII
Edited by B. G. Vincent FRPSNZ
Published 1998 by The Royal Philatelic Society of New Zealand Incorporated (ISSN 0-9597883-1-X)
Pages 413 - 414
If you have any questions or comments please contact us - we'd love to hear from you.
This page was last updated on 01 Jul 2022
All content and images copyright © 2008 - 2022 StampsNZ