1902 Postage Due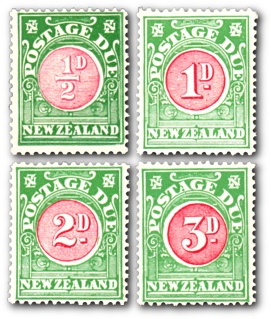 Postage due stamps were used in New Zealand from the 1st of December 1899 to speed up the collection of short-paid postage. The stamps were applied by the post office delivering the mail. The value that was charged was normally double the amount of postage the mail was short by.

Most probably as a result of plate wear, the low value postage due stamps were redesigned in 1902 while high values from the 1899 issue continued in use until 1916.
If you have any questions or comments please contact us - we'd love to hear from you.
This page was last updated on 26 Oct 2021
All content and images copyright © 2008 - 2021 StampsNZ