1991 Happy Birthday Booklet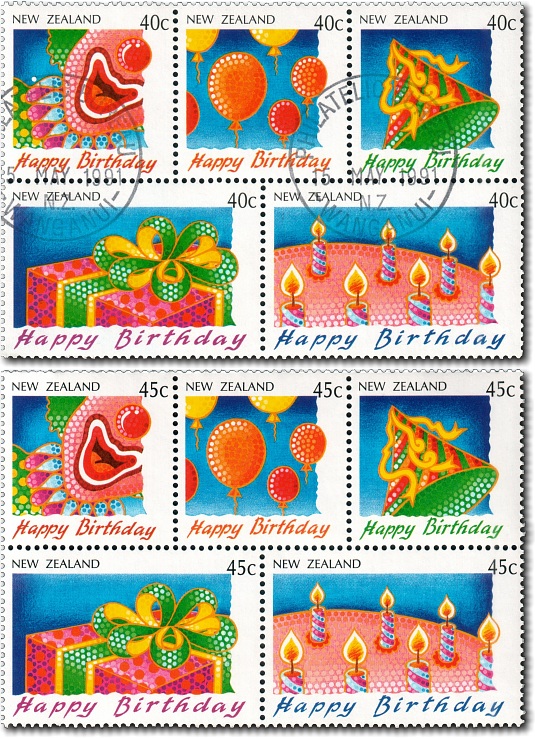 The stamps in this issue were only issued as a booklet pane of five different stamps as shown in the photograph. Originally issued on the 15th of May 1991 with 40 cent stamps, new booklets were issued with 45 cent stamps on the 1st of July 1991 due to a change in the standard letter rate within New Zealand.
If you have any questions or comments please contact us - we'd love to hear from you.
This page was last updated on 29 Sep 2021
All content and images copyright © 2008 - 2021 StampsNZ