1998 Performing Arts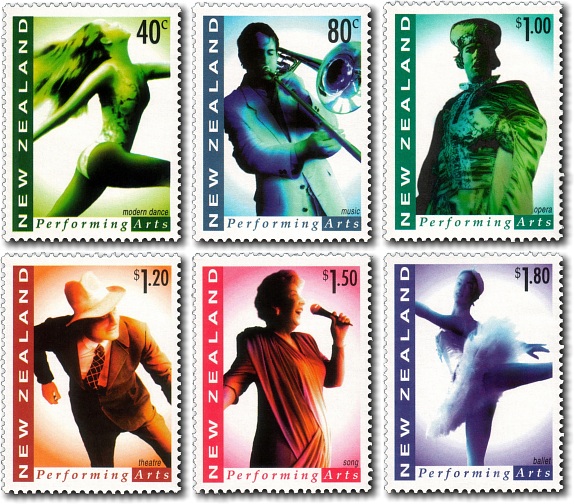 The original issue is perforated 13½ x 13.7 (13¾ for those without decimal graduations on their perforation gauge). The 40 cent and $1.80 stamps were also issued perf 14. Stamps extracted from miniature sheets in the prestige booklet are perf 12.
If you have any questions or comments please contact us - we'd love to hear from you.
Wishing you a Merry Christmas and a Happy and Prosperous New Year
This page was last updated on 03 Dec 2021
All content and images copyright © 2008 - 2021 StampsNZ