2004 Historic Farm Equipment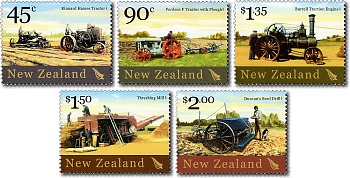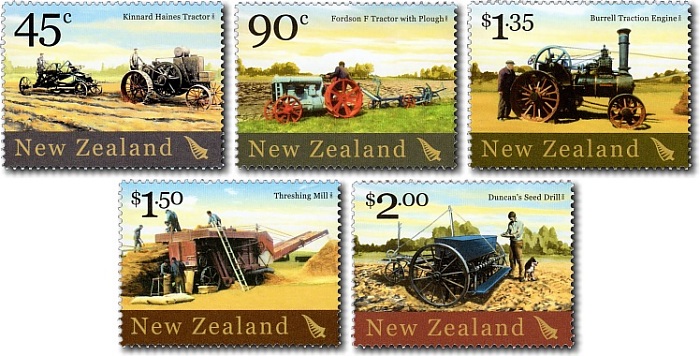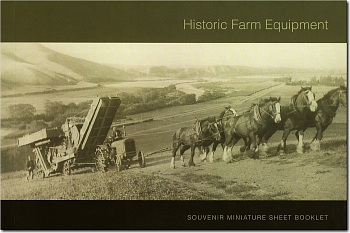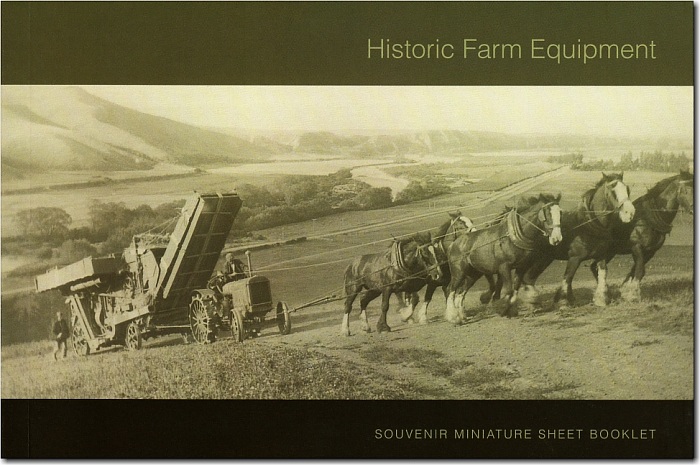 A special booklet containing six miniature sheets incorporating all the stamps from this issue was also produced.
Bibliography
The Postage Stamps of New Zealand Volume X
Edited by B.G. Vincent FRPSNZ
Published 2013 by The Royal Philatelic Society of New Zealand Incorporated (ISBN 978-0-9876534-3-7)
Pages 135 - 136, 548 - 550
The resolution of some images on this page has been reduced to improve page load times on our web site. If you have any questions or comments please contact us - we'd love to hear from you.
This page was last updated on 18 May 2022
All content and images copyright © 2008 - 2022 StampsNZ