2005 New Zealand National Stamp Show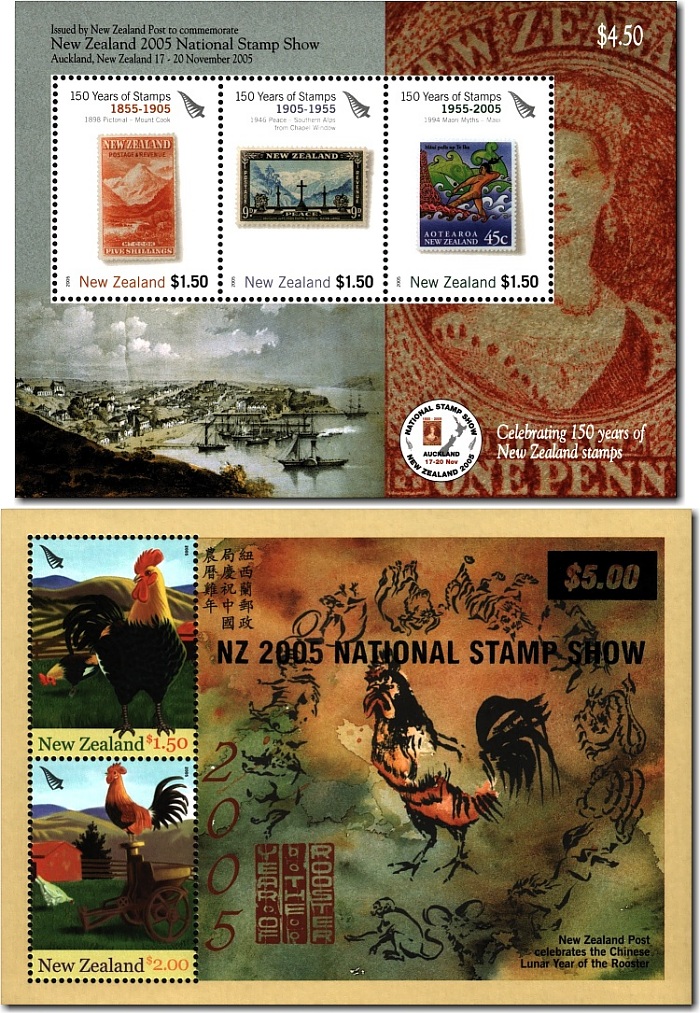 These two miniature sheets were issued to commemorate the 2005 New Zealand National Stamp Show in Auckland which was organised by the North Shore Philatelic Society.

The 2005 Farm Animals - The Year of the Rooster miniature sheet has a silver overprint (which has unfortunately reproduced as black in the above photograph) and a $1.50 surcharge over face value with proceeds supporting the show as New Zealand Post was a sponsor.
If you have any questions or comments please contact us - we'd love to hear from you.
This page was last updated on 30 Sep 2023
All content and images copyright © 2008 - 2023 StampsNZ