1926 King George V Admirals Official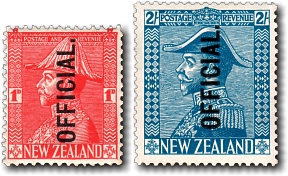 The penny and two shilling 'Admiral' stamps were overprinted 'Official' for use on correspondence from government departments.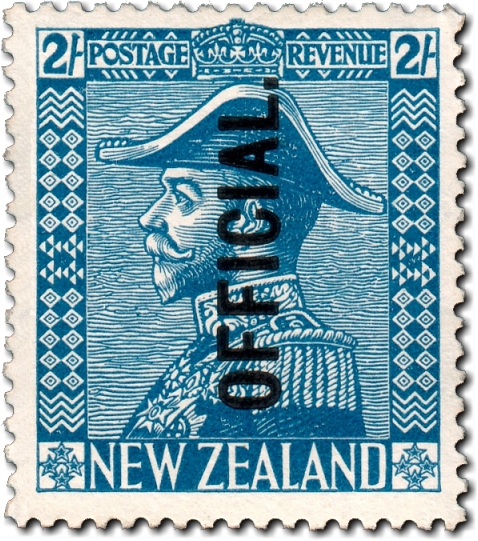 The 2/- design was first issued in May 1927 and is quite rare as it was only on sale for eight years.
If you have any questions or comments please contact us - we'd love to hear from you.
This page was last updated on 21 Oct 2021
All content and images copyright © 2008 - 2021 StampsNZ