Heartbleed Bug: The StampsNZ site and PayPal have never been susceptible to this security flaw. However, if you use the same password for PayPal as other online systems then you should change your password. It is commonly acknowledged that you should NEVER use the same password on multiple sites - if you do then I would take the time now to change all of those passwords to unique codes.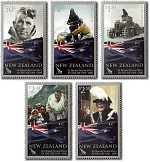 2008 Sir Edmund Hillary
Did you know that Hillary was created a Knight Commander of the Order of the British Empire (KBE) on the 6th of June 1953; a member of the Order of New Zealand in 1987; and a Knight of the Order of the Garter on the 22nd of April 1995?
Read more ...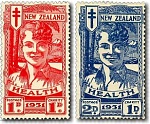 1931 Health
Did you know that the 1931 red and blue smiling boys are the best known and rarest of all the health stamp issues?
Read more ...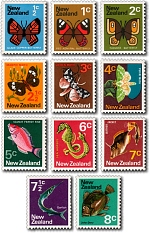 1970 Definitives / Pictorials
Did you know that the half, one and two cent abstract moths were designed by Miss Enid Hunter?
Read more ...


StampsNZ are full time philatelic dealers specialising in stamps, miniature sheets, booklets, first day covers and varieties from New Zealand and Ross Dependency. We provide a personal and professional service and welcome any enquiries relating to New Zealand stamps.