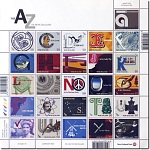 2008 The A to Z of New Zealand
L is for Log o' Wood: The Ranfurly Shield is the most prestigious trophy in New Zealand's domestic rugby union competition.
Read more ...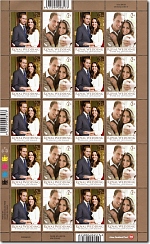 2011 Royal Wedding
The stamps were issued in sheetlets of 20 stamps and a miniature sheet featuring both stamps with Prince William's Coat of Arms above the portraits.
Read more ...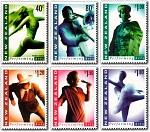 1998 Performing Arts
Did you know that the original issue is perforated 13½ x 13.7 (13¾ for those without decimal graduations on their perforation gauge)?
Read more ...


StampsNZ are full time philatelic dealers specialising in stamps, miniature sheets, booklets, first day covers and varieties from New Zealand and Ross Dependency. We provide a personal and professional service and welcome any enquiries relating to New Zealand stamps.