Catalogue Reorganisation: On the 12th of January 2014, we published a major reorganisation of our catalogue codes to allow several missplaced issues to take their rightful place. At the same time we reorganised issues into a strictly chronological order based on the first day of issue. As a result almost all catalogue codes have changed. If you are using the spreadsheet files from our CD-ROM to organise your collection and you purchased your catalogue prior to the start of this year then you may find the following spreadsheets useful. This spreadsheet is a list of updated issue numbers for converting between the old and new issue codes and this spreadsheet is a list of updated catalogue codes for individual items.
This is our first catalogue reorganisation since we started in 2008 and while we can't say it will be our last, you have our word that the current codes will remain unchanged for several years.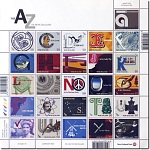 2008 The A to Z of New Zealand
R is for Rutherford: New Zealand physicist who became known as the father of nuclear physics.
Read more ...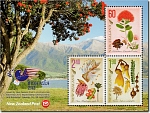 2012 Indonesia International Stamp Exhibition
Indonesia 2012 was held from the 18th to the 24th of June 2012 and was supported by the Fédération Internationale de Philatélie and the Federation of Inter-Asian Philately.
Read more ...



1967 Decimal Pictorials
Did you know that the 25 cent stamp features commercial butter production?
Read more ...


StampsNZ are full time philatelic dealers specialising in stamps, miniature sheets, booklets, first day covers and varieties from New Zealand and Ross Dependency. We provide a personal and professional service and welcome any enquiries relating to New Zealand stamps.