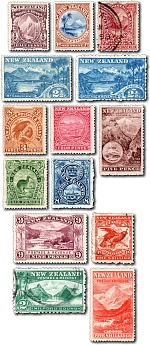 1898 Pictorials
Did you know that the threepence stamp features the Huia (Heteralocha acutirostris), a now extinct New Zealand native bird?
Read more ...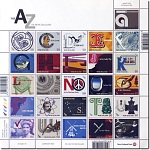 2008 The A to Z of New Zealand
O is for O.E.: an extended overseas working holiday - sometimes referred to as "The big OE" - typically at least one year and often far longer.
Read more ...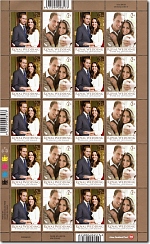 2011 Royal Wedding
The stamps were issued in sheetlets of 20 stamps and a miniature sheet featuring both stamps with Prince William's Coat of Arms above the portraits.
Read more ...


StampsNZ are full time philatelic dealers specialising in stamps, miniature sheets, booklets, first day covers and varieties from New Zealand and Ross Dependency. We provide a personal and professional service and welcome any enquiries relating to New Zealand stamps.